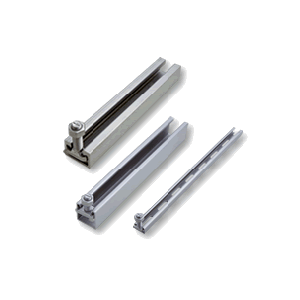 Description
Together with the corresponding bolts or threaded plates, framing channels offer all the advantages of adjustable bolt connections and framing construction. The framing channels have application in many areas, such as:
Plant Construction
Mechanical Engineering
Steel Construction
Automotive engineering (locomotive/marine)
Converyor systems
Supply lines in tunnelling
Offshore supply lines
Due to the flexibility of the systems, the most cost-effective solution can be selected for each different application. The following channel systems are available:
Heavy duty framing channels, preferably hot-rolled, especially suitable for:
Heavy loads
Dyanamic loads
Welding and steel structures
Medium duty framing channels, cold-rolled:
Medium loads
With only one bolt/Threaded plate type
Light duty frammig channels, cold-rolled:
Light Loads
With only one bolt/threaded plate type
For all systems framing channels are offered in unslotted or slotted versions. Materials available are mill finish, pre-galvanized, hot-dip galvanized and stainless steel.
HL-DWG-1.00
HS-DWG-2.70
HM-DWG.1.10